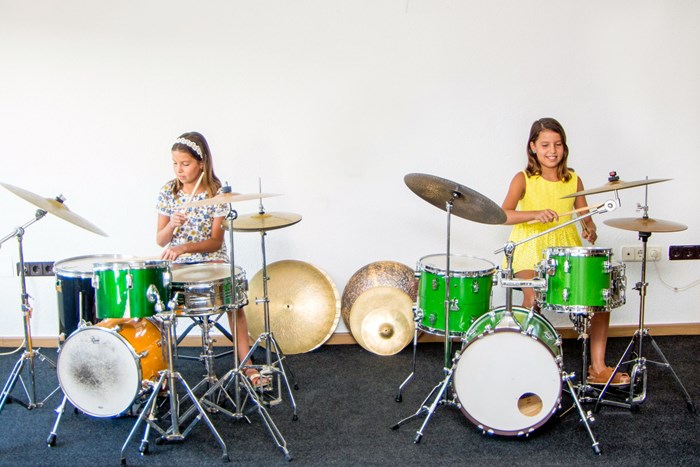 Group drum set lessons
Lessons organized by age group and level of experience for both adults and children.
In these classes many different things are studied depending on the level of each group, such as the instrument and its history and the basics of drumming. Techinique, Rhythm, Notation, Sound are also studied and a musical style is established. Books, videos and music, focusing on famous bands and their musicians are also part of the course.

The students can choose their favorite songs and prepare to play them on our stage ( only if they want to). There will be a concert at Christmas and at the end of the course.